Hi everyone, I'm Emma! Although I was born in the Netherlands and also speak Dutch, I grew up on a ship on the Scottish west coast. I returned to Groningen for my studies (Psychology and Philosophy bachelors) where I developed an interest in education in teaching. I just finished my Psychology master 'Talent Development and Creativity' where I gained theoretical knowledge of education and development for pursuits including music and sport as well as for gifted children. Year representation seems to be a good practical way to learn more about course design and course evaluation at the university. Moreover, I expect it to be a good way to find out how students and lecturers view receiving and providing education. What works well, what works less well, how to discover opportunities for improvement? I am excited to be involved in this process!
I have always been interested and involved in a range of activities in addition to my studies. I love making music, creating websites, designing visual communications, producing videos, creative writing, and taking care of my cat Apollo and my dog Calla.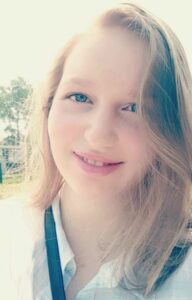 I'm Hikari Nishikawa from Japan. I'm doing my master's Learning in Interaction here at University of Groningen.
I hope I can be a good bridge between the teachers and the students as a YR!